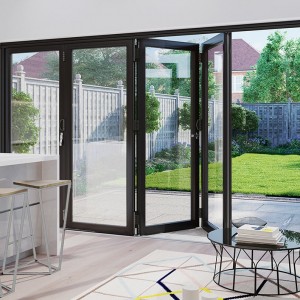 WarmCore – Warm Aluminium is not only elegant it has been designed from the ground up to offer market leading thermal performance. Warm Core profile can be used to create a multitude of products including Sliding or bi-fold doors, double or single doors and now windows too. Like all our products, everything is manufactured to a very high-standard and conform to stringent building regulations and safety standards. You can choose from a host of added features too, including different paint options, full-automation disability discrimination act compliant goods, and comprehensive guarantees.
Thermal Performance – Innovative full-width thermal core out performs traditional aluminium. Comfortably meets the requirements of Building Regulations – Part L.
Hi-Tech Elegance – Precision-manufactured with superior weathertightness and a high quality surface finish makes this the best in class.
External Styling – Four external stylings offer a range of aesthetic options including; Pencil-Round, Chamfered, Square, Decorative
Highly Secure – ERA 5-star guarantee gives you piece of mind in the security features
Colour Options – Choice of four powder-coloured options including white, cream, black and grey